2 tags
FWD.US
Regardless of where you stand on immigration, this is disturbing news. it would be a catastrophe if silicon valley became a new hotbed for lobbying/special interest groups.
"Capitalism is a divided society. The basic divisions within capitalism are class..."
– John Crump, The Thin Red Line: Non-Market Socialism in the Twentieth Century (via perscientiamlibertas)
fuzznyc:
1 tag
1 tag
The victim who is able to articulate the situation...
not-john-watson: James Baldwin.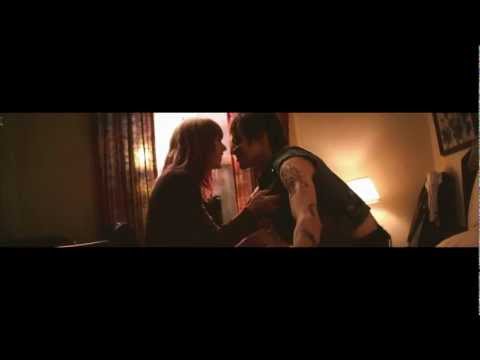 THIS JUST IN: Jem is streaming on Netflix. I am...
The Intruder
They were standing outside of Voorhees Theater. It was chilly outside and she had forgotten to wear a scarf. It was unlike her to forget things, though she had been very forgetful lately and wasn't exactly sure why. Nothing had happened out of the ordinary. There were no family catastrophes to look after. There were no blunders at work to make her fear the possibility of losing her job as she so...
2 tags
It is so cold, that i can't get this song...
"Arthur Schopenhauer (22 February 1788 – 21 September 1860) was a German..."
– http://en.wikipedia.org/wiki/Arthur_Schopenhauer
Happy Birthday, Bob Ross!
JOE'S PUB at THE PUBLIC: Friday Jamz: LAURA MVULA →
joespub: We in the office are grooving to this gorgeous debut single "SHE" by Laura Mvula today. The Guardian calls this totally original sound "baroque pop," and says, "It's like hearing Billie Holiday with the Beach Boys." We agree. Mvula is recording her debut album with Grammy-winning producer Tom…
1 tag
I have my friend Alan Light to thank for this...
Bahamas - The Bell House
First of all, how adorable is this guy? He's from Canada (Broken Social Scene collaborator), but he's obviously a viking. Second, he is working my iphone camera hard. HARD. Third, his guitar picking is outstanding. It's so nice to come across a songwriter who really worked on developing a distinct sound in the same way the greats did—Neil Young, Buck Owens, George Jones,...
1 tag
If this song doesn't cut you to the bone, we have...
Numero deserves an award. Someone please put this song on a soundtrack.
getting to know you.
2 tags
the most beautiful, breezy, beautiful song. To be...
2 tags
so happy this album came to me in high school. so...
2 tags
lum di lum di lai…together.
Recent Films
Ran - The epic period drama (jidaigeki) from Japanese master, Kurosawa (Original) Young Frankenstein - The comedic genius of Gene Wilder and Mel Brooks (Revisiting) Belle Et La Bete - Jean Cocteau's Blissful Take on Childlike Romance (Revisiting) Dark Knight Rises - Canterbury Tales Meets Gotham? A Snoozer (Series) "I don't like compliments" In other news. NEED TO...
Keep Your Hug, Take Notes
There are so many things that bother me about the whole publicist/writer animosity bit deal situation. This piece on Vice.com doesn't do anything to address it, in my opinion. My biggest issues: 1. Publicists are one of the few existing professionals that still understand the value and importance of picking up the phone, dialing the number and having a conversation about...
1 tag
Video of the Day: Sparks -- "I Predict"
Thanks to my pal Marc Spitz for drawing my attention to this terrific video. Cabaret cool!! And obviously…
Zinn And The Art of Two-Party Politics
Good reading:  "The pretense in disputed elections is that the great conflict is between the two major parties. The reality is that there is a much bigger conflict that the two parties jointly wage against large numbers of Americans who are represented by neither party and against powerless millions around the world. If I went to a rally and wore a T-shirt with a lame message, that message...
Martin Amis On Internet Porn
THIS reminds me of a joke. What did the altar boy say to the priest who was trying to molest him? I would, Father, but there's a vas deferens between us. How can one know the distance between sex and love? Between love and anything?
Hate Rape? Vote Obama.
Decontextualizing Our Horrible Two-Party System.
Priorities
So happy we'll always have conflicts in the middle east to distract us from the fact that kelly ripa STILL hasn't announced her new co-host yet.
Jacques Tati
My great grandmother Allison was born in Saint-Nazaire where Tati filmed most of the Hulot films. While visiting in 2004, I woke up very early one morning to catch a train back to Paris. I went to the beach before heading to the station. The sun had barely come up. I remember being disappointed. I expected to find something during that trip that just wasn't there—something that would...
Youtube Gold - The Birthday Party, "Junk Yard"...
Nick Cave was such a lunatic. Also: Tracy Pew. OH MY GOD. "Scratch and scrape this heavenly bodyyyyyyyy." I return to this video once a year, just to make sure it still exists. I can't imagine anything like this ever being produced today.
Iannis Xenakis -- Complete Cello Works...
In order for music to free itself, it will have to pass over to the other side—there where territories tremble, where the structures collapse, where the ethoses get mixed up, where a powerful song of the earth is unleashed, the great ritornello that transmutes all the airs it carries away and makes return.  — Gilles Deleuze  http://www.iannis-xenakis.org/xen/bio/bio.html ...
Such a simple song — and it couldn't...
3 tags
MUST WATCH VIDEOS FROM '69
Anonymous asked: Are you still writing for BB?
Donnie & Joe Emerson's School For Weepy, Nostalgic...
The 1979 Donnie & Joe Emerson record that's making everyone gush like fruit snacks is pretty good. The single "Baby" reminds me of Tommy James & The Shondell's "Crimson and Clover." There is nothing extraordinary about this album, other than the fact that it seems to capture that lachrymose, how-can-I-go-on feeling that listeners with sensitive ears and hearts...
2 tags
Women aren't funny
"Finally, the benefit of the humorist's trade, or more generally of a humorous attitude in life, is to be able to behave like a complete bastard with impunity, and even to profit hugely from your depravity, in terms of sexual conquests and money, all with general approval." — Michel Houellebecq, The Possibility of an Island
3 tags
Wushu Ready
1 tag
Great minds protest NYU's Sexton Plan Sun., 7pm @... →
mcnallyjackson: This Sunday night at 7 pm, Peter Carey, Fran Lebowitz, Kevin Baker, Joseph McElroy and Jefferson Mays will all be in the store to protest NYU's Sexton Plan. The Sexton Plan may not be familiar to those of you who don't live in the Greenwich Village or are affiliated with NYU, but it should. This…
LOST
forget about the fact that i'm way behind on this one (i'm not really a pop tv kind of gal), and that most people i know say the final season is a major let down. what i want to know is why this show had so many seasons in the first place. i'm in the middle of the first and watching new episodes is painful! acting: bad. setting: boring. dialogue: horrible. classic case of people...
2 tags
The Passions - I'm In Love With A German Film Star
1 tag
Not a pet person, but...
If I were to get a dog, I'm 90% certain it would be a Chow-Chow. I'm so in love with this dog it hurts.
2 tags
Henry Flynt -- Blue Sky, Highway And Thyme
One of the most hypnotic songs ever, but what is it? It's so firmly rooted in "American" music — country, pop, rock, jazz, classical, bluegrass — but I can't exactly use any of those genres to describe it accurately. Because of the loop, reminiscent of a primitive sample, I would even say it's kind of hip-hop. Whatever it is, it's something...